To complement our outstanding West Virginia hunting experience here at Mountain Meadow Hunting Preserve, we offer only the best onsite lodging available. With a variety of lodging options to choose from, rest assured you will have the utmost comfort available to you after a successful hunt, complete with stunning West Virginia views.
We also have meals available for six or more guests, with delicious and choice foods. Our guests have access to a full-size kitchen, with all essential cooking—and eating—utensils. We have local butchers available if interested as well.
To book lodging, we require a $100 deposit per hunter, either by credit card over the phone or mail a check to P.O. Box 60, Greenville, WV 24945.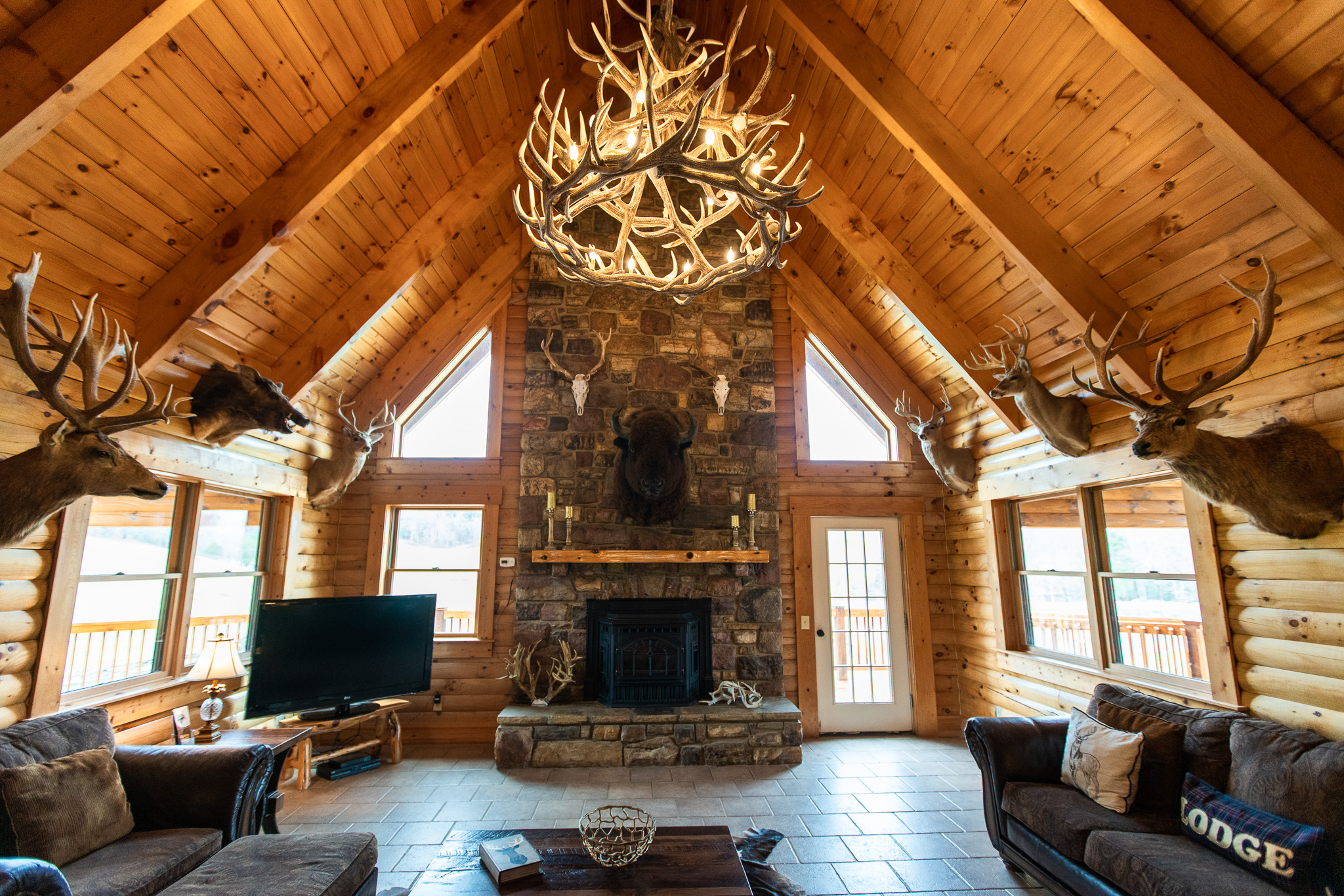 With five bedrooms and five bathrooms, our Mountain View Lodge can accommodate 10 to 12 guests. The interior is cozy yet chic and roomy, with beautiful wood detailing and a private pond right outside the back patio. Nights begin at $119 per person per night.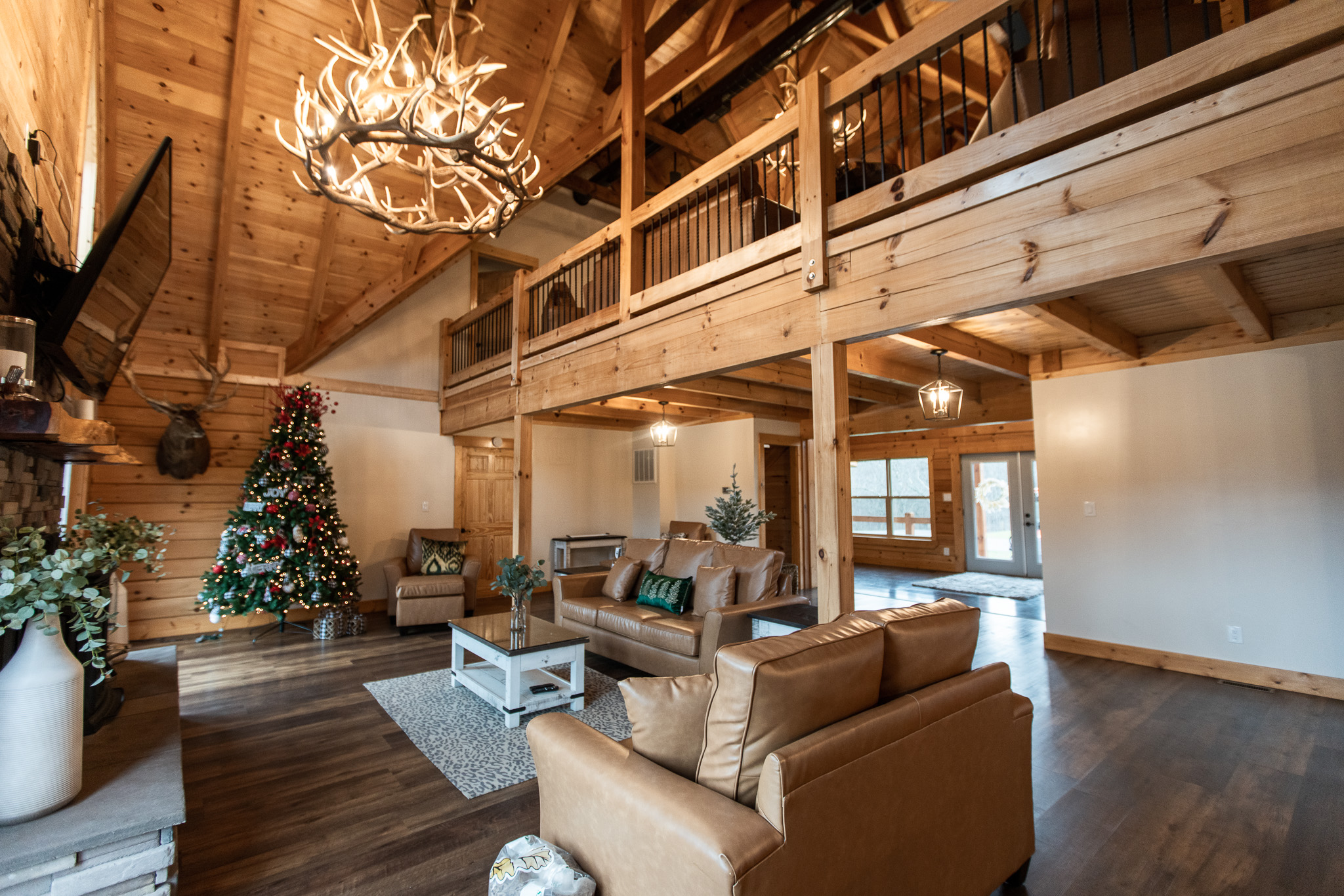 Our Lake View Lodge has nine bedrooms and six bathrooms and can accommodate up to 20 guests. A modern interior with fun and festive décor, our guests are sure to have as great a time inside as outside on our ranch. This option costs $129 per person per night.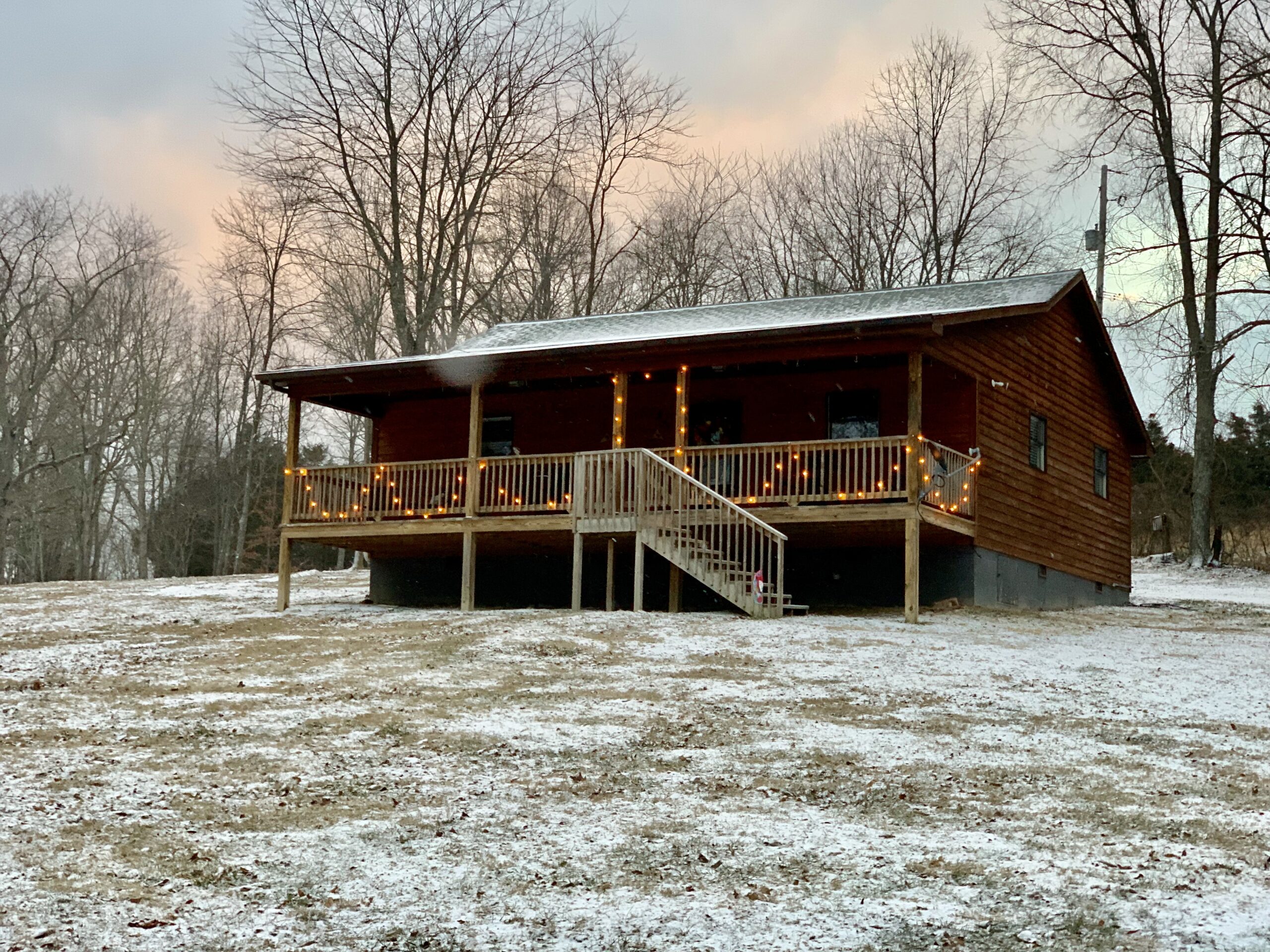 Aptly named, our Buffalo View Cabin is a quaint cabin with two bedrooms and one bathroom. It can house five guests and is $79.95 per person per night. Perfect for smaller families and groups, this cabin offers a variety of amenities, comforts, and beautiful scenery.